Description
T900 Ultra Smart Watch With Wireless Charging
Feature :
RAM: 196KB
ROM: 1MB+64MB
Wireless charging capability
Color: Black, Orange, white
Shows notification of Calls / Email / SMS / WhatsApp / WeChat & etc
Specification :
Product Name : T900 Ultra smart watch
Color : Multi Color
System Requirements : Android5.0+ / ios10.0+
Charge Mode : Wireless charging
Battery Capacity : 230 MAH
Standby time : 65days
Usage time : About 10 days
Button Method : Full screen touch
APP: Hiwatch Pro
Bracelet Memory : 128M
IP67 life waterproof
Screen Display : 2.02-inch IPS screen, resolution 240*286
Body & band Strap: The T900 Ultra watch is an ultra smartwatch whose body is made of zinc alloy with a square shape and the band strap is made of silicone. This watch will help to meet fitness objectives.
Visual Screen: This T900 ultra smartwatch features a 2.09-inch IPS display with 240 x 286-pixel resolution. It is technologically advanced, looks great from a physical standpoint, and does the job of a fitness tracker with ease. This watch uses an IPS display to create a sharper, more accurate screen.
Connectivity: T900 Ultra Smart Watch can connect with Bluetooth and wireless communication that's why any user can use this watch with a phone and other network connectivity devices.
Activity: This ultra smartwatch works dynamically. It is not only used as a watch but also can calculate sleep time, walking steps, distance, calories, heart rate, pulse rate, etc. It is popular in Bangladesh due to its low price and advanced features.
More functions:
Custom components are multi-lingual, Custom watch face, Breathing exercise, message reminder, and call rejection. time alarm, mobile phone
Rotate Button, music control, remote control camera, stopwatch, countdown, waterproof, find mobile phone, weather forecast, etc.
How to use Bluetooth calling:
The Bluetooth call function requires dual Bluetooth signal support, so you need to connect twice according to the instructions:
Scan the QR code on the manual through the mobile phone browser, download the dedicated app, and turn on the mobile phone BT. Find and connect the Ola sported device in the app. Confirm binding
Find the device in the Bluetooth of the mobile phone (check the device name in the watch to check the device information), and select the connection and pairing
Support Bluetooth call:
Mobile phone synchronization of frequently used contacts.
So you can just use the watch to make call and answer.
Package including:
1*Smart Watch
1*wireless charging
1*User Manual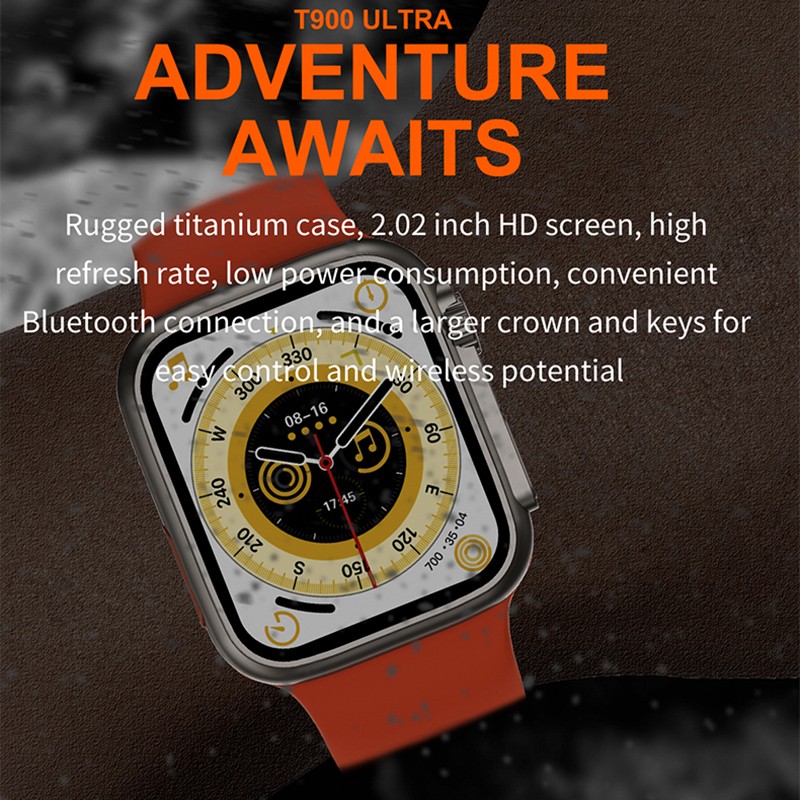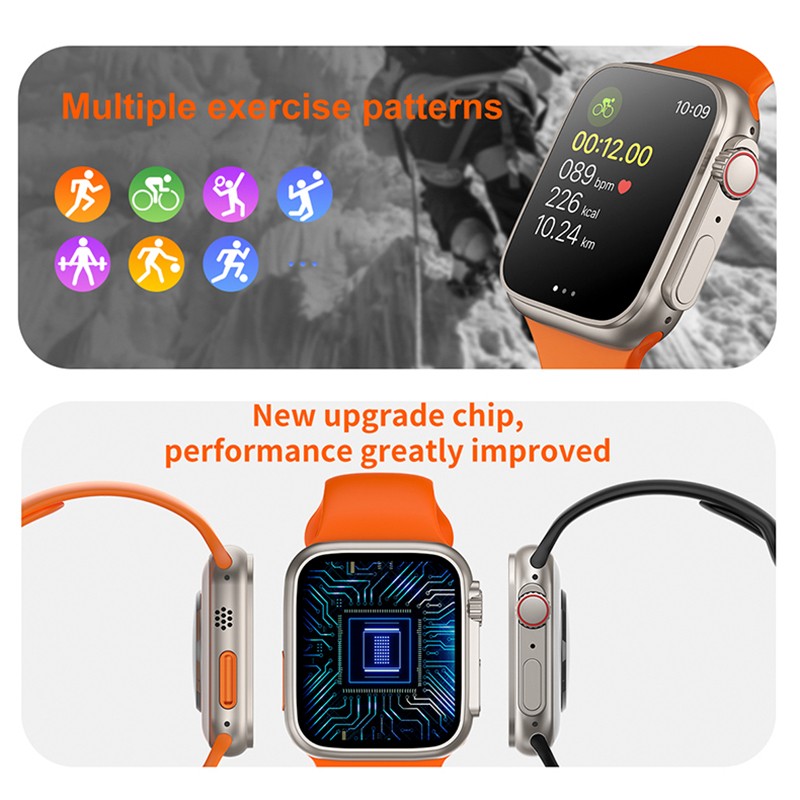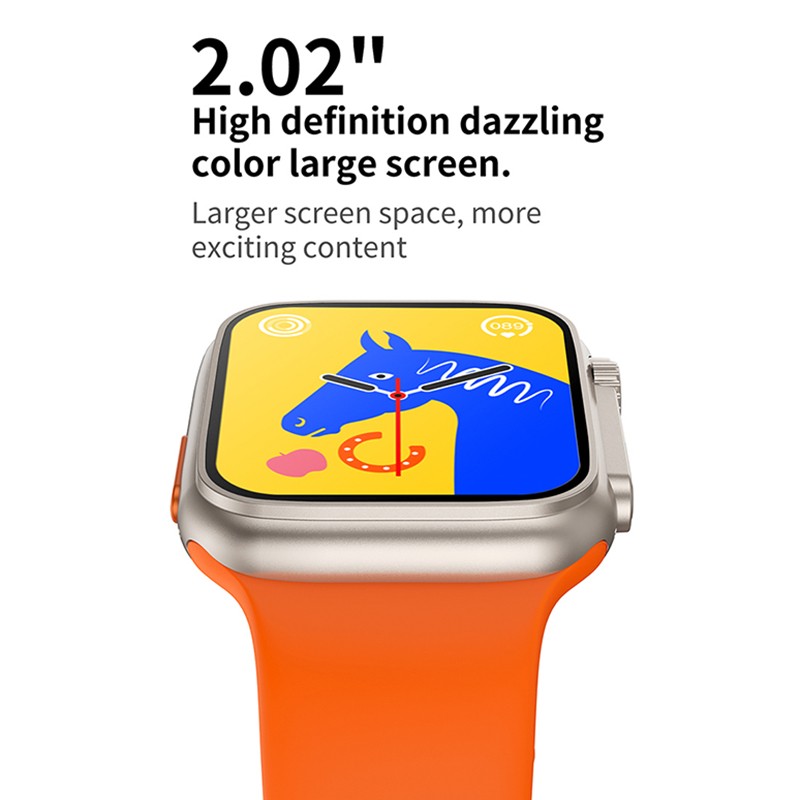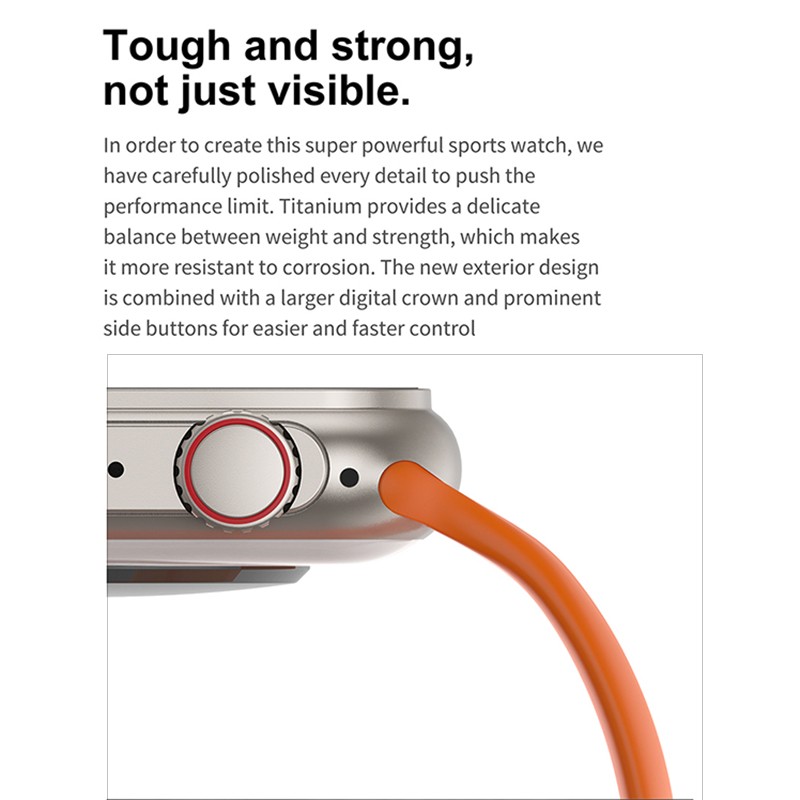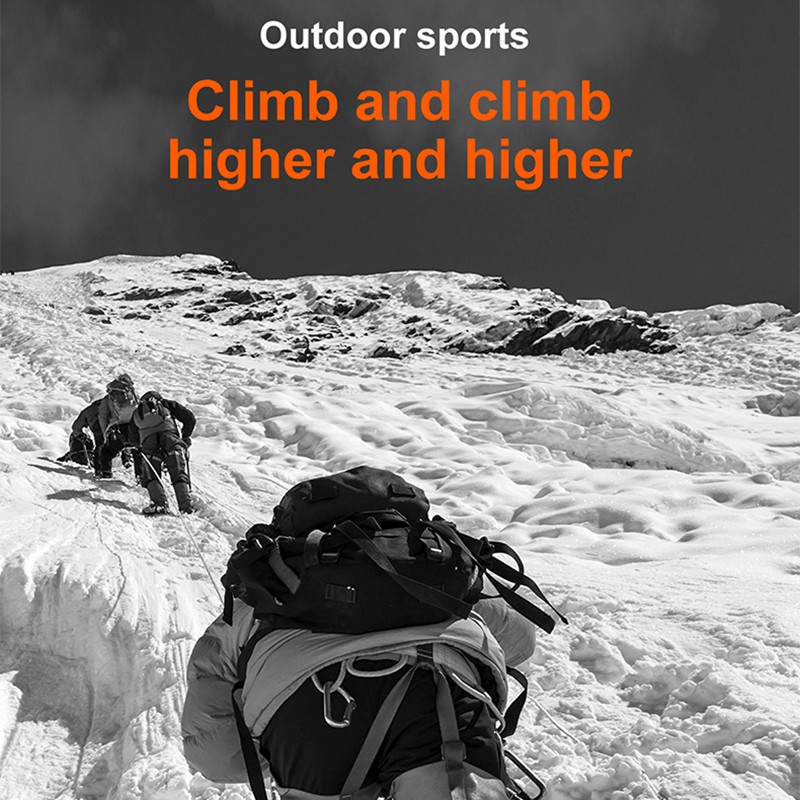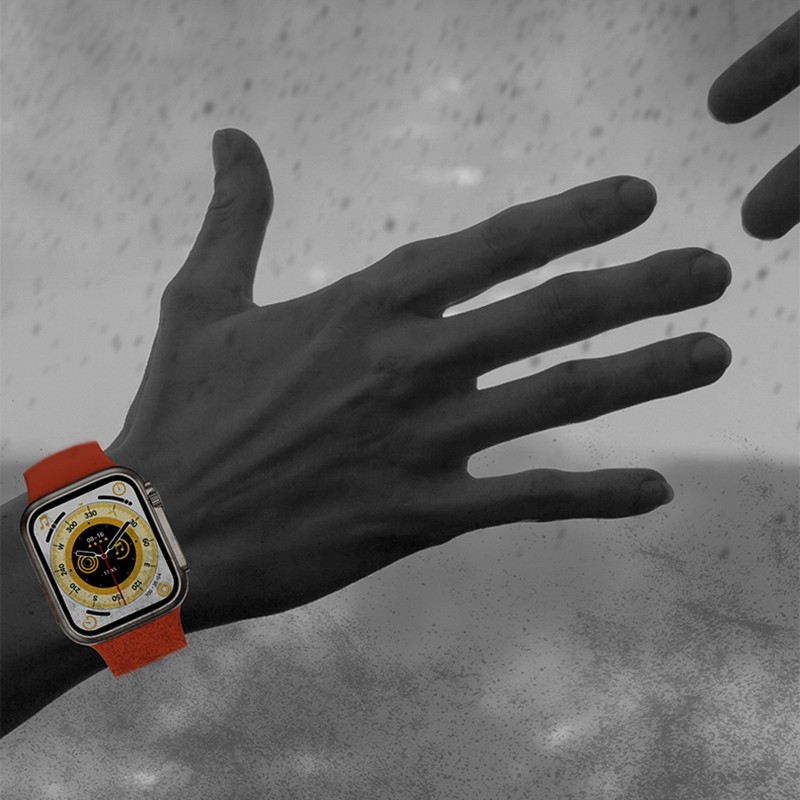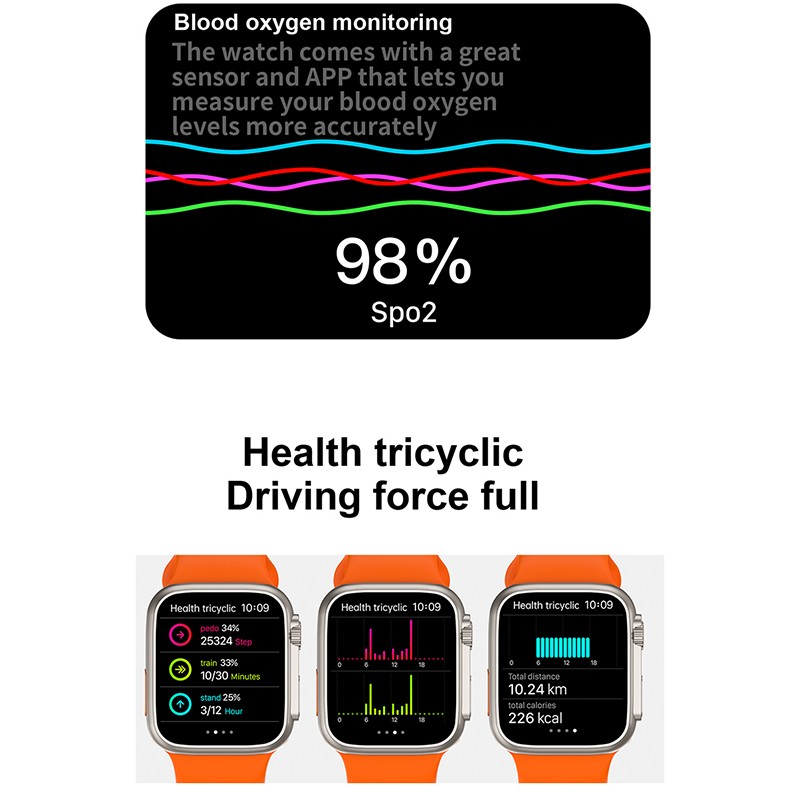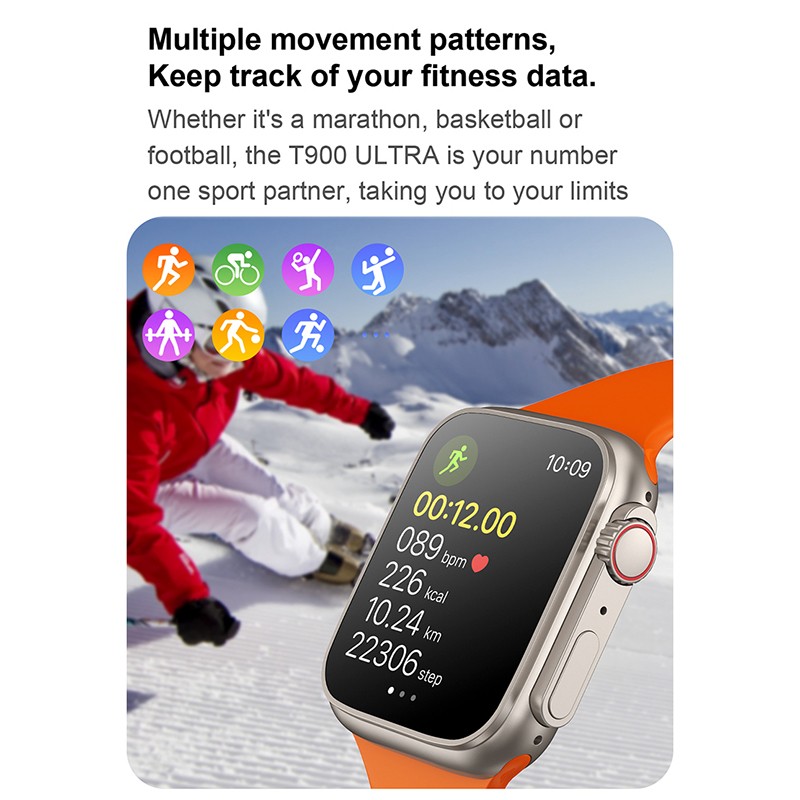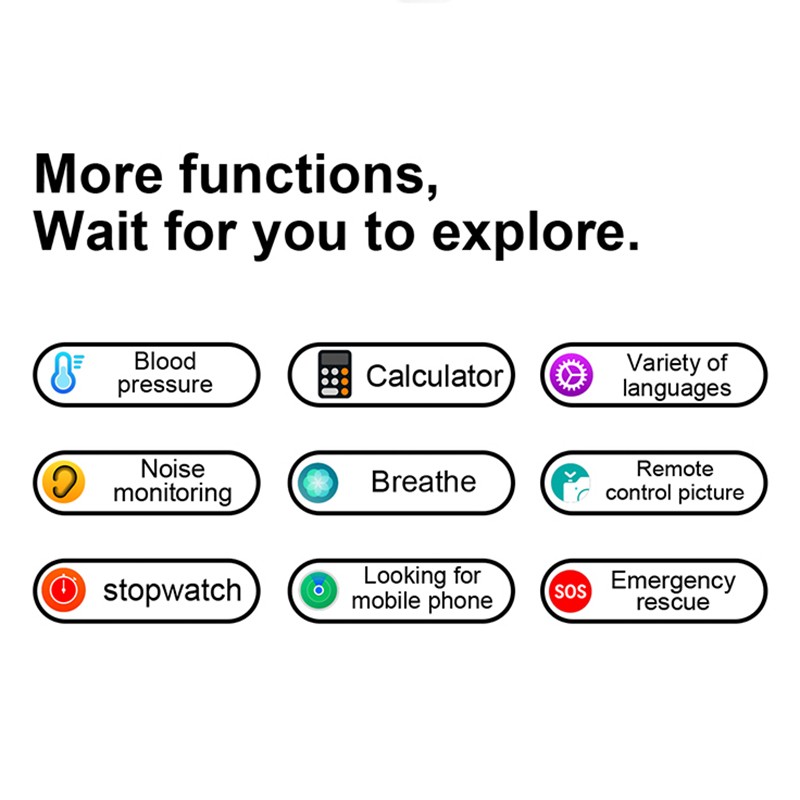 Premium T900 Ultra Smartwatch Series 8 with Wireless Charging Waterproof 2.09 BIG Smartwatch
Supper Product T900
Supper Product T900 I love this
Premium T900 Ultra Smartwatch Series 8 with Wireless Charging Waterproof 2.09 BIG Smartwatch
Supper Product T900
Supper Product T900 I love this